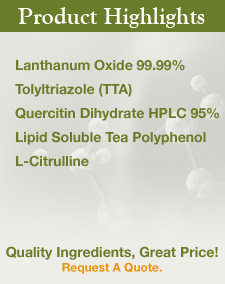 Right Time. Right Place. Right People.
It's a Perfect Time For a Career With GSC!
At GSC, we provide more than a competitive salary. We give our employees an opportunity to challenge themselves in a global environment that values each person for their unique talents, dedication and skills.
If you prefer a workplace that encourages idea sharing and personal growth and does not tolerate or accept "Corporate Posturing," then consider GSC. And, if you enjoy multi-tasking and being managed by a highly focused leadership team, who is candid, inspiring and motivating, then GSC will be right for you.
At GSC, what you put into your work is what you'll get out of your career.
We are proud of being defined by our globally diverse and committed employees - people who drive themselves, as well as our company forward as we all grow and prosper. 

03/12/10
Sales Account Executive
Pharmaceutical and Nutraceutical Raw Materials